To treat and diagnose problems in the knee joint, a surgical technique is used, which is called knee arthroscopy.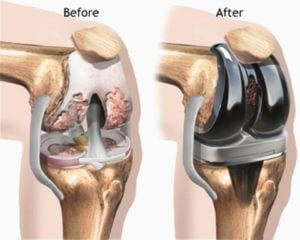 A very small incision is made in your knee to insert a tiny camera called arthroscope. This allows the doctor to see the inside of the joint on a screen and helps in performing the surgery with more clarity and effectiveness. The surgeon uses this instrument to examine the knee thoroughly and corrects any problem using small tools within the arthroscope. Knee Surgery In India is an attractive prospect for many people from developed western countries as they can save a lot of money by having their surgery in India. There are some risks associated with this surgery, teak a look at some of them:
Bleeding - In some cases, bleeding inside the joint can happen even after the surgery. This can lead to further complications, which might require another surgery.
Blood Clots - Internal bleeding can give way to blood clots in the leg and, it is always a concern during this surgery.
Stiffness - If everything doesn't go quite right, the patient will feel stiffness in the knee and it can cause the problem while moving or walking.
Infection - Although the incision is tiny, it can get infected if exposed too much.
Indo American Health is an eminent company for Medical Tourism In India. If you have taken the wise decision of having your surgery in India, you can contact us and, we'll make sure that everything, from visa permissions to the surgery, goes right.
Request An Appointment!
Just make an appointment to get help from our experts