If you have any major knee problem that calls for a surgery, India is a medical tourism destination that you can choose to get it done. But before you consider Knee Surgery In India, you should fetch all the necessary details. Don't worry, it is not as hectic and confusing as you think it is, especially with Indo American Health. Being your medical facilitator, we'll take care of everything, which shifts your burden completely.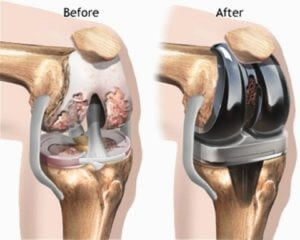 What Are The Causes Of Knee Pain?
Injury
Fracture
Osteoarthritis
Rheumatoid arthritis
Post-traumatic arthritis
Orthopedic Surgeons Opt For The Following Knee Treatments:
Nonsurgical Treatment: Physical therapy, Analgesics and anti-inflammatory medications, Knee bracing or shoe inserts, Visco-supplementation injections are some of the common non-surgical procedures that probably have a higher chance of curing osteoarthritis/arthritis.

Surgical Treatment: Arthroscopy, Osteotomy and Partial/ Total knee replacement are surgical procedures that are advised for treating serious knee damages.

Both the treatments have their own advantages and disadvantages and, you should speak to your Orthopedic Surgeons regarding the same.
Looking For Top Knee Surgery Hospital In India? Get In Touch Today!
We have our link with so many hospitals that serve knee surgery in Delhi, Mumbai, Pune, Chennai, Nagpur, Kolkata, Hyderabad, etc. at the affordable prices. Send us your enquiry or call directly to know more.
Request An Appointment!
Just make an appointment to get help from our experts