Obesity Surgery is the best solution for the people suffering from morbid obesity. It has now become a major problem that increases one's risk of experiencing other health disorders, thus, need to get treated shortly. Due to the low cost of Obesity Surgery In India more and more people are choosing the country for Best medical tourism.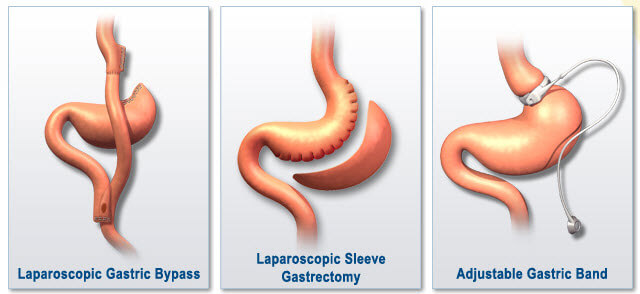 Obesity Surgery Surgeons Used Various Techniques Such As:
Lap Band: Also, known as adjustable gastric banding involves the placement of a lap band around the stomach to squeeze its size, which reduces its capacity to hold food than before, that further aids to weight loss.

Sleeve Gastrectomy - It is one of the most preferred surgical options that help you shed kilos and get the desired body shape within a few months.

Gastric Bypass: It's quite complex than the gastrectomy. Still, it is the most effective ways to get rid of excess weight. It works on restriction as well as malabsorption mechanisms.

The type of treatment or surgery ideal for you depends on your condition and requirement. You should always speak to your surgeon about all the side-effects before undergoing the one. Top Hospitals For Obesity Surgery In India have the most advanced equipment to perform the procedure that'll help the patients get treatment without any compromise.
Why India For Obesity Surgery?
Obesity Surgery Cost is low in the top hospitals of Delhi, Mumbai, Pune, Nagpur, Hyderabad, Kolkata, Chennai and all the major cities of India as compared to most of the western countries. It generally starts from $5,500 and goes up to $11,500 that depends on your actual condition and type of procedure you are going through.
Fill The Form Now!
If you need further details regarding the hospital, surgeon, accommodation, medical tour or more, you are free to contact us. We, Indo American Health arrange the best possible medical trip within your budget that'll help you explore the diverse culture of the country while getting treated.
Request An Appointment!
Just make an appointment to get help from our experts