Bone Cancer Treatment In India has gained immense success because it is performed by internationally accredited oncologists. Indo American Health, being a medical tourism company has an association with the top oncologists, which will help the global patients get access to the best healthcare facilities. But before you get the treatment, here are a few things that you should be aware of.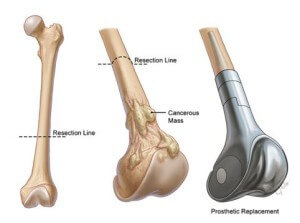 What Is A Bone Cancer And What Are Its Symptoms?
When the mass or unusual cells begin to grow uncontrollably in the bones, the condition is called as Bone Cancer. It can begin in any bone but mainly it affects the pelvis, arms and legs. It is of mainly three types Chondrosarcoma, Ewing's Sarcoma and Osteosarcoma and one can identify the condition with the following symptoms;
Pain in the bones that becomes worse at night
Swelling and tenderness near the affected area
Fatigue, fever and stumbling
Unexplained weight loss
Pain that resists going with over-the-counter relievers

These are some of the common signs that help you identify the condition and if you experience anything unusual, you should speak with your doctor as soon as you can to find the problem and get the right treatment at the earliest stage.
Best Treatment For Bone Cancer Are:
Surgery: In this procedure, the surgeon will remove the tumor and cancerous cells along with some of the bone and mass to cure the patient. In some cases, the damaged bone may also get replaced with the healthy ones that are obtained from other parts of your body or with the artificial one.
Chemotherapy: Another treatment used to cure the Bone Cancer is Chemotherapy in which several drugs are given to the patient in various ways.
Radiation Therapy: It'll destroy the tumor and relieve pain in some of the most advanced cancers. Its aim is to eliminate the remaining cells after the surgery.
Cryosurgery: It is used in rare cases and in this, liquid nitrogen is used that get freeze to kill the cancerous cells.

Top Hospitals For Bone Cancer Treatment in Delhi, Mumbai, Pune, Nagpur, Chandigarh, Bangalore, Chennai, Hyderabad, or all over India has the best and experienced Bone Cancer Specialist to cure the patient. To find them out, get in touch with Indo American Health today.
Request An Appointment!
Just make an appointment to get help from our experts